DripDripDrop code sizes over time
Here's something that will mean nothing to most but warms my heart.
This is a graph of the size of ddd plus all libraries over the last month or so.
The big jump from 4/24 to 4/27 was the addition of vimium style link navigation.
The big drop from 5/3 to 5/4 was me ripping out zepto. \o/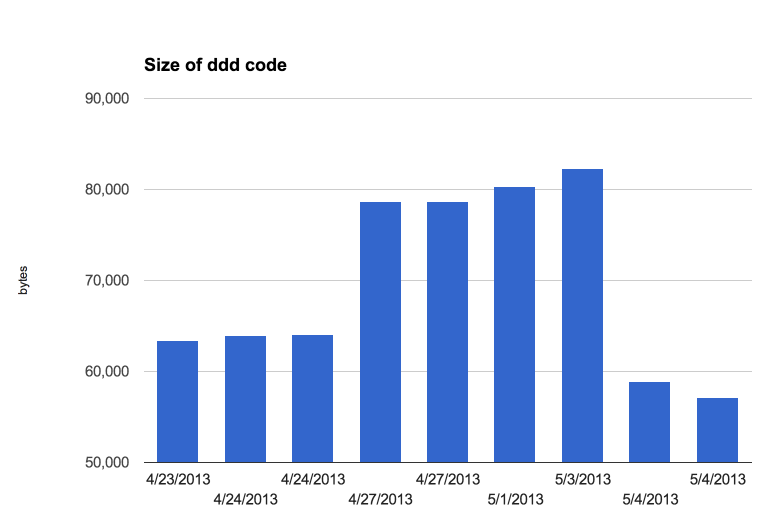 Put another way, ddd is now smaller than it's first release but with many more features.